Quick Links
Book Your Appointment
About Dr. Swasti Jain
Dr. Swasti Jain completed her graduation (B.D.S.) in year 2008. Since then she has been extensively involved in providing BEST QUALITY dental care with expertise in Restorative dentistry (saving almost every tooth). To enhance her skills in dentistry she has attended many workshops, seminars (C.D.E programmes) and hands on courses. She has done her Post Graduation Diploma in Hospital Administration(DHA) and in Medical Tourism(DMT) in year 2010 from Apollo Hospital, Delhi.
She performs all sorts of dental treatments under one roof. Everything from SAVING your MOBILE TOOTH with SPLINTS to DENTAL IMPLANTS. Giving you cosmetic FILLINGS to making your smile sparkling with DENTAL DIAMONDS.
She expertise in SINGLE SITTING ROOT CANAL TREATMENT (Rotary RCT) and complete smile makeovers with LAMINATES, VENEERS,CROWNS & BRIDGES. DR. SWASTI provides you with the comfort of "DENTAL SPA".
Keeping your esthetics in view she has facility of Correcting your Malsligned Teeth with "INVISIBLE BRACES" To safeguard your child's future facility of STEM CELL BANKING is also available in her clinic.
She ensure to create a stress free and comfortable ambience to dissolve the patient's worries and fears.
With the support of expert Dentists & Dental Technicians, her aim is to provide world class treatment and has adopted technologies from around the world to deliver the best quality work. She understands the value of your time and money and the assurance about her work comes with warranty.
She lays a strong focus on hygiene & sterilization of all equipments and instruments with a separate sterilization room.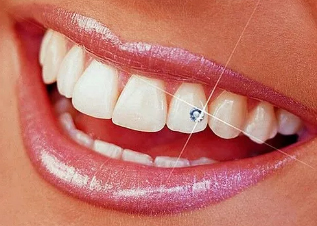 TEETH JEWELRY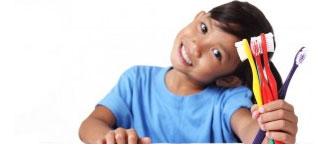 Kids Dentistry
Preventive dentistry means a "healthy smile" for your child, and it begins with your child's first tooth. Make sure to schedule your child's first visit by his/her 1st birthday.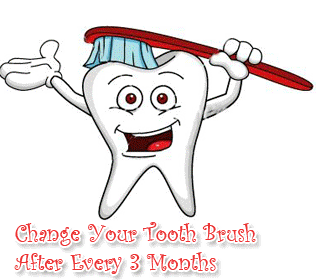 About Clinic

32 Diamonds Dental Clinic established in year 2010 with sole intent of providing BEST QUALITY Dental & Oral care with a personal touch. And as the name highlights "we intend to treat each of ur 32 teeth as valuable diamonds and preserve them all through ur life "
Get In Touch
32 Diamonds Dental Clinic

11/4, 1st Floor, Rameshwer Tower,
Above Khanna Opticals ,Main Market,Vaishali, Sector-4, Ghaziabad-201010 (U.P.)
Mor.: 10.00 am to 1.30 pm
Eve.: 5.30 pm to 8.30 pm
(Tuesday Closed)